After a summer of reruns, our favorite shows are starting again! Next Thursday marks the season premiere of NBC's Parks & Recreation, a comedy about the parks department in the small town of Pawnee, Indiana. It has been a huge hit for NBC thanks to serious laughs the following women bring to the show... well, the girls and Ron Swanson.
Amy Poehler as Leslie Knope - Leslie's hair has the same characteristics of her personality: bright and shiny! I love that Leslie has a signature style that never fails her. Despite her hectic schedule as Town Councilwoman, Leslie's blonde curls always fall perfectly on her shoulders. I'd love to see her try a soft side-swept bang and a medium blonde to compliment her skin tone.
Aubrey Plaza as April Ludgate-Dwyer - April has the worst attitude on the planet, but she also has really great bangs! But aside from the bangs, April's style falls flat. I wish she'd jazz it up a bit with more dimensional color... or at least a cute wavy style. But in real life, Aubrey Plaza is totally chic, especially on the red carpet.
Rashida Jones as Ann Perkins - Of all the P&R ladies, Ann has been the most adventurous with her styles. We've seen her with a bob, long hair, bangs, no bangs, updos, curls, you name it! Though she looks great in each style she's tried, I loved seeing her with the tousled bob in season 2.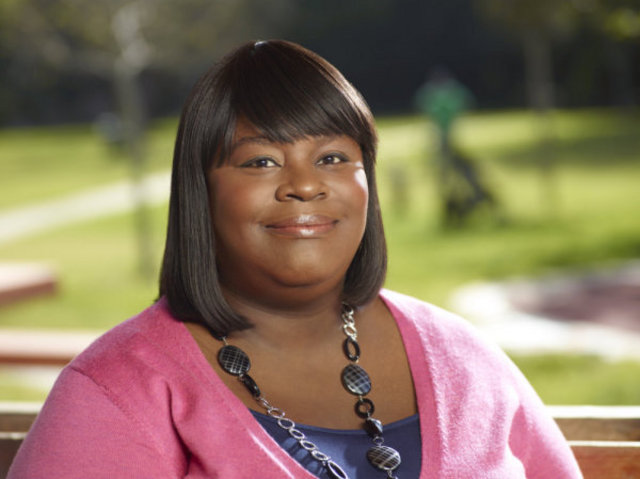 Retta as Donna Meagle - Donna is all sass. Her blunt bob and bangs reflect her blunt attitude. Donna has had the same cut throughout the series. Sure, she could use a little something new, too, but what she lacks in hair change-ups, she makes up for with killer nails. And she is no stranger to a day at the salon and spa. Treat yo'self!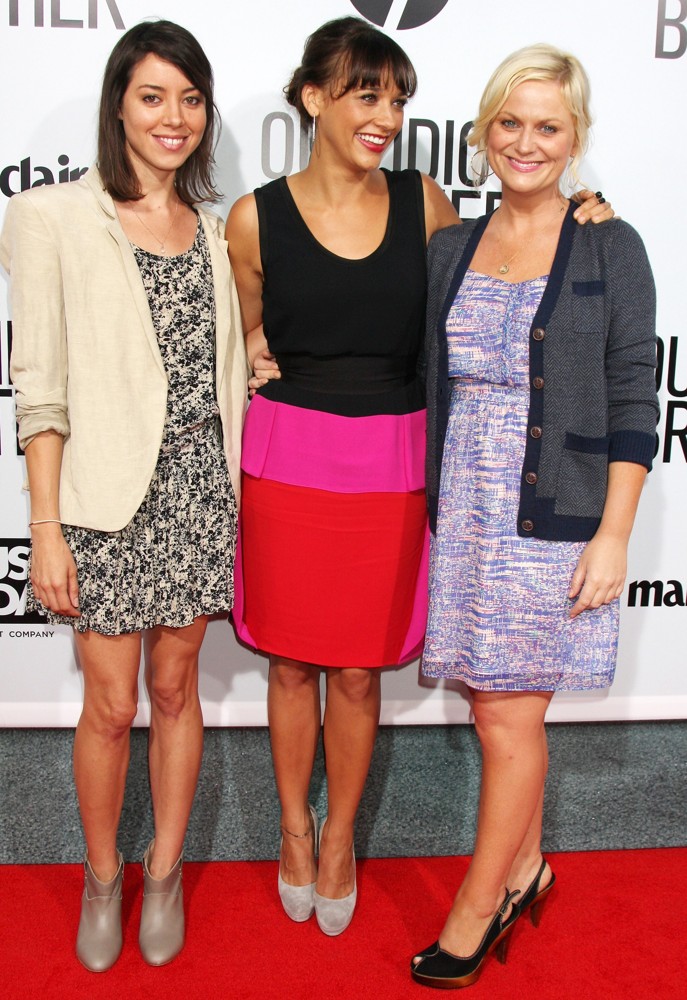 Though their styles are a little drab on the show, these ladies always look fab in real life!
Who is your favorite of the Parks and Rec ladies? Think any of them will wear a new style this season?
For the love of hair and Indiana,
Melanie